Commercial Sector
We also offer services to help you run your business without worry.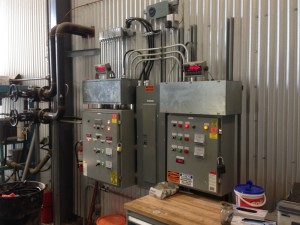 Refurbishments
Transformers
Permanent power supply
Electrical installations in commercial premises
Fire Alarm Systems
Generators
Infrared Scanning
Installation of commercial hoods
Cleaning of Hydro vaults
Interior lighting
Exterior lighting
Other
In addition, we have scissor lifts that allow us to perform certain specialized tasks effortlessly.
As the oldest family business of electrical contractors in the greater Ottawa area, we have built our reputation on the quality of our work, our customer satisfaction and our ability to offer personalized and bilingual services, which will meet all your needs. Over the years, we have established a professional, honest and competent team, which makes us proud.
Electricity is our business!
To learn more about our services and to make an appointment for a free estimate, please do not hesitate to contact us by phone or fill out the contact form.
Our team will be happy to serve you.